Social Justice
Many of us today have a strong desire to want to make a difference and take up a cause. Where should we be drawing our inspiration?
Watch Trailer
Episodes
7
Duration
188 mins
Eligible for credit
$150
About this course
Is our definition of justice broken?
Is marching on the street the most effective form of protest?
Is there a biblical precedent for cancel culture?
Many of us today have a strong desire to want to make a difference and take up a cause. Where should we be drawing our inspiration? This course will discuss the Uighur Muslim genocide, Greta Thunberg's activism, Twitter mobs, and deplatforming, as we delve into the origins of social justice. Discover how social justice is not just a Jewish value, it's a Jewish invention.
---
Rabbi Moshe Friedman grew up in Manhattan, New York, and received his B.A. in Politics, Philosophy, and Economics at the University of Pennsylvania. He studied Jewish Thought and Talmudic Law for ten years in Israel, including several years at the Mir Yeshiva, and has passed rabbinic ordination examinations from the Israeli Rabbinate. Rabbi Friedman has been a regular lecturer at Machon Yaakov Yeshiva in Jerusalem and on numerous learning-based Israel trips.
In 2017, he moved to London with his wife and children to take up the role of FJL UK Liaison, a role which includes regular campus visits and London based educational programmes. Moshe is currently the rabbi for Aish on Campus in Bristol University.
Course Outline
With the echoes of the Holocaust still ringing in our ears, Moshe asks what we can do about the Uighur Muslim genocide. He examines the origins of social justice to ascertain if it was a Jewish invention.
Moshe explores the ancient and modern definitions of social justice to see where they compare and where they diverge, and in so doing defines what Jewish social justice really is.
How successful has Greta Thunberg been in actualising her mission of environmental change? When should you choose to get involved in activism? Moshe discusses the merits of youth versus experience in getting your message heard.
Moshe delves into social disobedience, rebuke, Twitter mobs and cancel culture. Are there any permissible forms of protest? Can you war in the name of justice and can you protest in the name of peace?
Have you ever struggled to decide which is the most pressing cause to give of your time and resources? Moshe unpacks which causes are most important, the parameters of giving, and whether Jews should give to Jews first.
Does Judaism have what to say about trigger warnings, safe spaces and deplatforming? Moshe presents an argument for healthy debate, difficult conversations and how to disagree like a mensch.
What do you imagine a perfect world to look like? Moshe explores the Jewish tradition of a utopian society and how to balance the powers of political, economic, social and religious institutions, and what our contribution can be.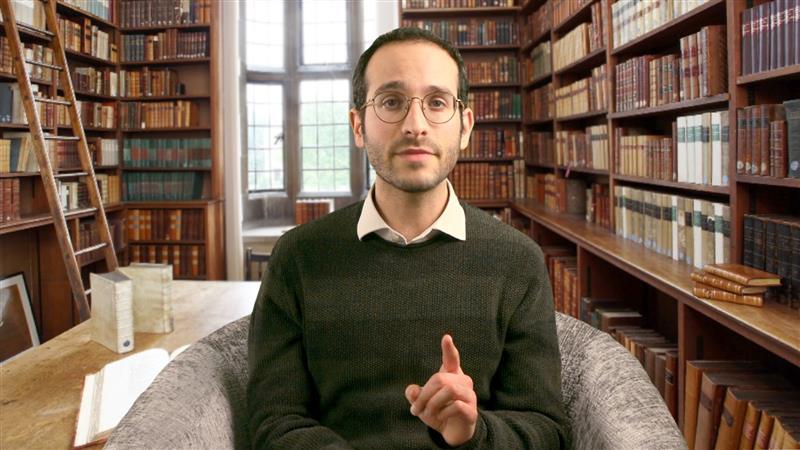 Other courses you may like